Download your FREE Templates!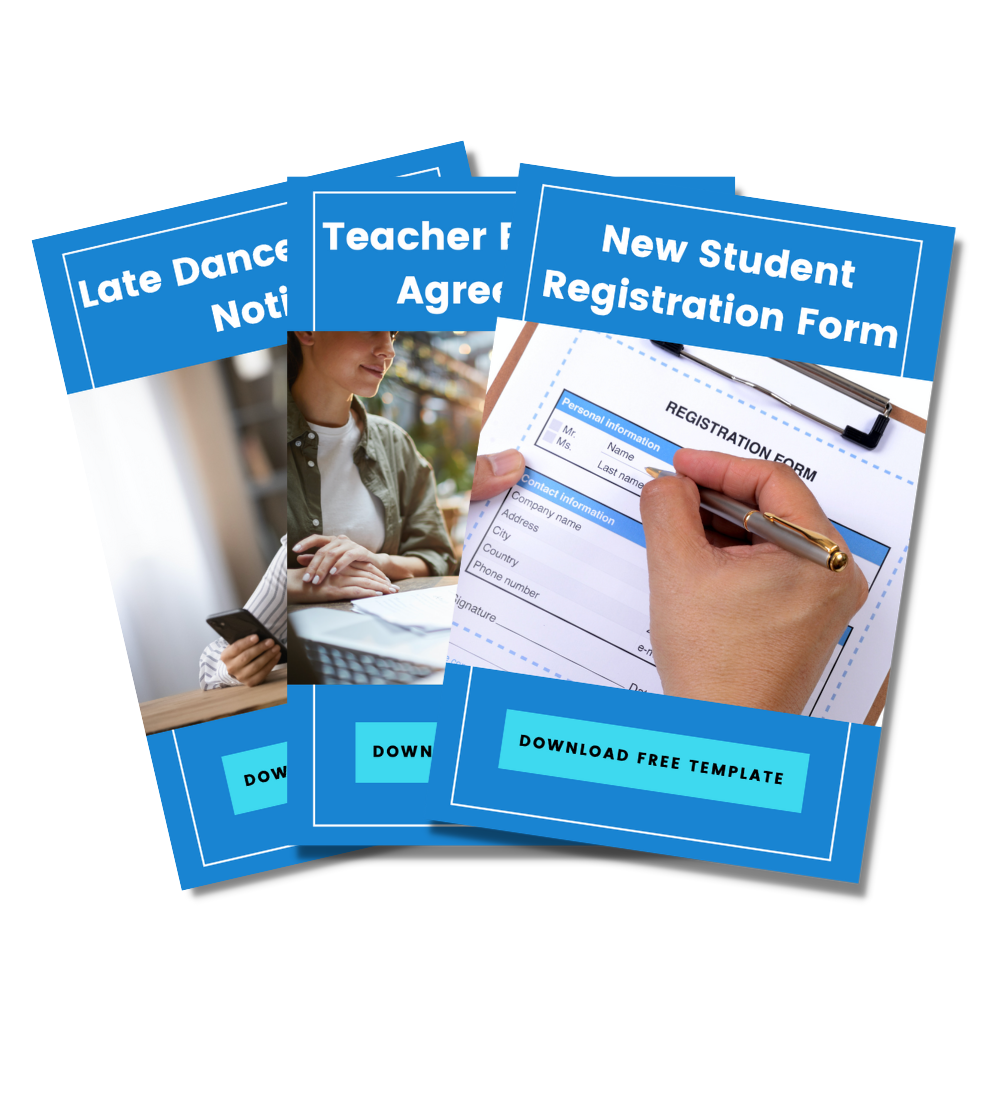 New Student Registration Form: A dance studio registration form is what your students (or their caregivers) will fill out when signing up for your classes for the first time.
Teacher/Employee Agreement Form: A formal, binding document that defines the terms of employment for a new staff member or teacher at your dance studio.
Late Dance Tuition Notice: A late dance tuition notice can help make things a little less uncomfortable by allowing you to send a formal, impersonal form that's the same for everyone.
Get 3 Dance Studio Templates!